Haikou, Hainan China
Congratulations to Sweden's Jonas von Essen who wins the 2014 World Memory Championships from a field of  more than 160 competitors from 20 countries!
Jonas von essen
In a nail-biting final Jonas von Essen the 2013 defending champion clinched the Championship by successfully memorising a deck of shuffled playing cards in 35.55 seconds.
Simon Reinhard from Germany attempted 18.72 seconds which would have secured victory for him. However, it was just too much of an ask for Simon and after hitting an error on the third card he showed true sportsman-like generosity by immediately congratulating Jonas on a well-deserved win.
A strong performance was seen from Mongolia with four competitors in the Top Ten including bronze.
Gold: Jonas von Essen from Sweden
Silver: Simon Reinhard from Germany
Bronze: Sengesamdan Ulziikhutag   from Mongolia
4. Marwin Wallonius Sweden
5. Boris Konrad Germany
6. Tsogbadrakh Saikhanbayar Mongolia
7. Zheng Aigang China
8. Enkhmunkh Erdenebatkhaan Mongolia
9. Nelson Dellis USA
10. Bat-Erdene Tsogoo Mongolia
For full details of the Championships Stats follow this link:
2014 World Memory Championships Results
More on the Championships…
Overall Team  Ranking by Country:

The 23rd World Memory Championships. 10 -14 December in Haikou, Hainan (Island), China's Most Southern Province.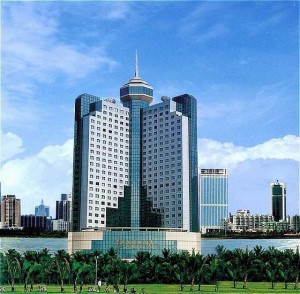 | | | |
| --- | --- | --- |
|  7th – 9th Dec | | Arrivals, Orientation, WMSC Meeting |
|  Wed 10th | Day 0 | Registration and Arbiter Training |
|  Thurs 11th | Day 1 | Competition |
|  Frid 12th | Day 2 | Competition |
|  Sat 13th | Day 3 | Competition |
|  Sun 14th | Day 4 | Closing Ceremony Daytime at Sports Stadium |
About the Venue
Haikou on the northern coast of Hainan Island is the capital whilst Sanya is a well-known tourist destination on the south coast. Population 9 million 1 hour flight from Guangzhou or Hong Kong Will this give a competitive advantage to the 50% of competitors who flew half way around the world to compete in last year's championships? Will be interesting to see what happens when the Jet Lag is on the other foot!! See you there!! Did You Know… The first World Memory Championships took place in London in 1991
World Memory Champions
Most Wins
Dominic O'Brien
8
UK
Ben Pridmore
3
UK
Andi Bell
3
UK
Jonas von Essen
2
Sweden
Wang Feng
2
China
Clemens Meyer
2
Germany
Johannes Mallow
1
Germany
Dr Gunther Karsten
1
Germany
Jonathan Hancock
1
UK
Ten different disciplines are conducted over the three days of the World Memory Championships. They are:
1. Names & Faces 15 min
2. Binary Numbers 30 min
3. Decimals 60 min
4. Abstract Images 15 min
5. Speed Numbers 5 min
6. Fictional Dates 5 min
7. Playing Cards 60 min
8. Random Words 15 min
9. Spoken Numbers  1 per second
10. Speed Cards 5 min
Scores are cumulative. The player with the most points at the end of the three days of the Championships is crowned The World Memory Champion for 2014.
There are four Age categories for competitors in a Memory Championship: Kids – must be 12 years or under in the calendar year of the competition. Junior – must be between 13 and 17 years old in the calendar year of the competition.
Adult – for those between the ages of 18 and 59 in the calendar year of the competition. Senior – for those 60 years and over in the calendar year of the competition.
Junior and Kid competitors may elect to compete in an adult competition if they desire. Their results will be listed separately from the Adult competition. MEDIA ENQUIRIES Please contact Chris Day, General Secretary WMSC Telephone +44 (0)7802211587 email: secretary@worldmemorychampionships.com